Hi, in some conditions the map is showed along with comments even if in Map Settings "Show Map on Shuttles" is No.
How to reproduce:
You have to test it on the horizontal module (because on vertical TAXI TO drop-down is empty)
You can test it here: https://aramis-paris.com/test3/index.php?Itemid=151&option=com_content&view=article&id=225&lang=en&catid=2
Just fill all requested fields and click SEE PRICE.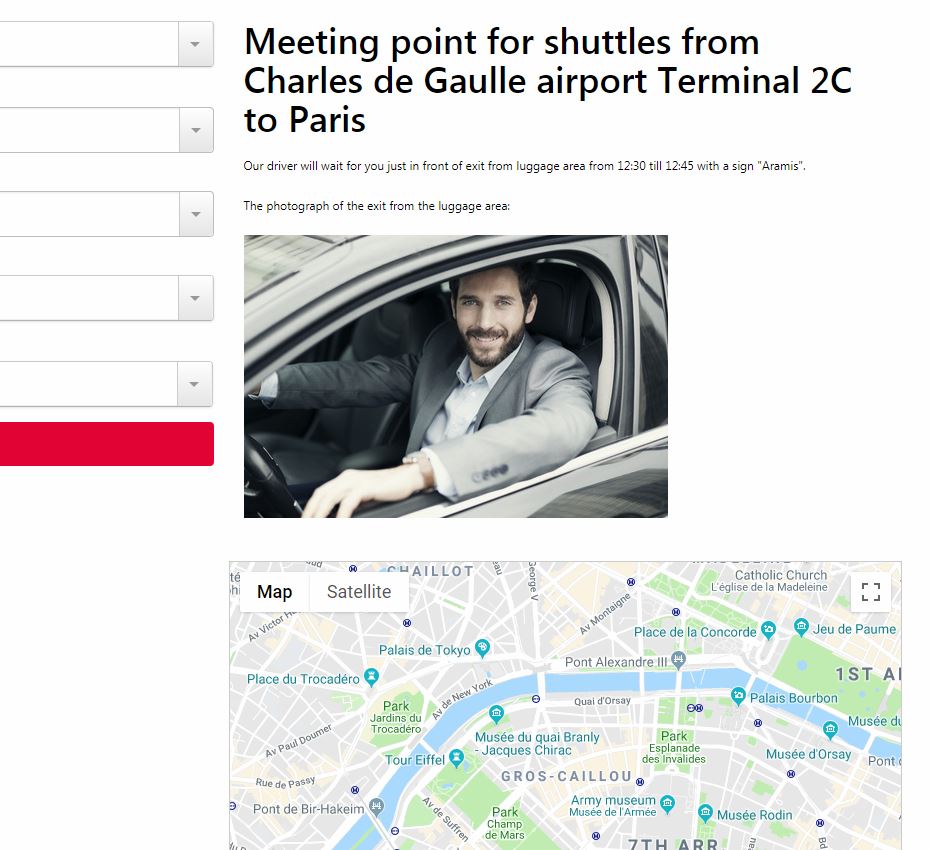 Best regards.